Last Russian opposition mayor detained over anti-war YouTube videos – reports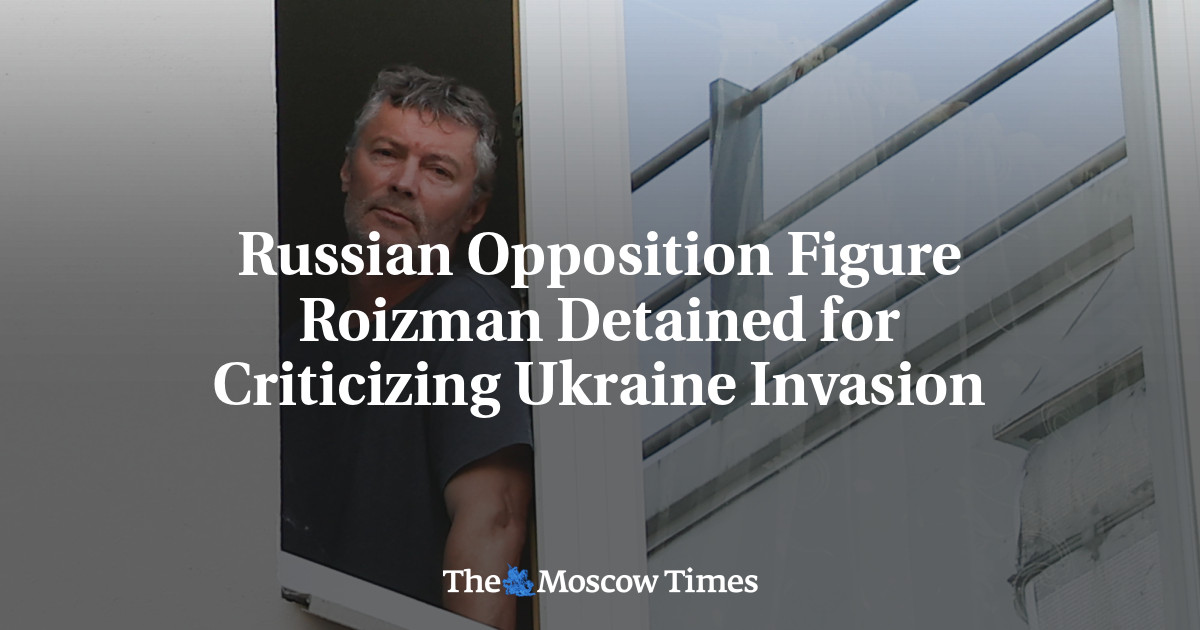 Yevgeny Roizman, the former opposition mayor of one of Russia's biggest cities, has been arrested on criminal charges over his public stance against the invasion of Ukraine, according to media reports. reported Wednesday.
The former mayor of Yekaterinburg, Roizman, faces up to five years in prison for "public acts aimed at discrediting the Russian armed forces".
Footage of his detention shared by the Kremlin-linked Telegram channel Mash showed masked officers shouting "police, open up!" when entering a building.
The video cuts to a halt when Roizman is shown opening his door and an undercover representative surrounded by officers explains what he is charged with.
Authorities also raided several properties linked to Roizman, including an Orthodox Christian museum and several Yekaterinburg offices of the politician's foundation, the state-run TASS news agency. reportedciting local security services.
Roizman confirmed charges against him, telling reporters outside his building that the criminal case was opened "in Moscow".
TASS, citing unnamed Yekaterinburg police sources, reported that Roizman was detained "because of videos on his YouTube channel".
The ex-mayor has already been fined three times under Russian laws against "discrediting" the military that were passed following the invasion of Ukraine.
More than 200 people, including prominent Kremlin critics Vladimir Kara-Murza and Ilya Yashin, face criminal charges for expressing their opposition to Russia's war in Ukraine.
Roizman served as mayor of Yekaterinburg, Russia's fourth-largest city, from 2013 until 2018, when authorities canceled mayoral elections in a move that consolidated power in Moscow.
He was a member of the lower house of the Russian parliament, the State Duma, from 2003 to 2007.